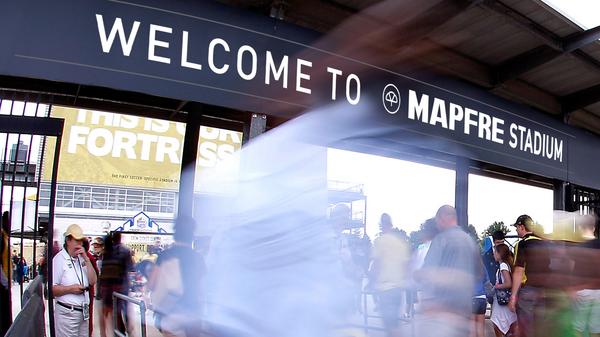 250
This weekend's match against Toronto FC is the 250th all-time regular season contest for Crew SC at historic MAPFRE Stadium. The Black & Gold have played in the iconic venue since 1999, recording a record of 126-65-58. Over that span, Crew SC has scored 380 goals at MAPFRE Stadium while only conceding 267, a differential of +113. Columbus begins its 17th season at MAPFRE Stadium with this match. Over the years, the stadium has also hosted eight U.S. Soccer FIFA World Cup Qualifiers – specifically four consecutive "Dos a Cero" victories for the U.S. over Mexico (2001, 2005, 2009, 2013) – FIFA Women's World Cup matches, MLS Cup 2001, two MLS All- Star Games and a number of concerts.
10
Crew SC has gone unbeaten over its last 10 Opening Matches at home, with a 5-0-5 record over the span. The club has a goal differential of +10 (14 goals four, four goals against) in those contests. Crew SC has kept a clean sheet in six of those Opening Matches, including a stretch of three in a row from 2010 - 2012. Last season, Colum- bus defeated Philadelphia by a final score of 2-1 in the Opening Match.
8
The Black & Gold begin the eighth-annual Trillium Cup rivalry series with this match against Toronto FC. The two teams have battled for the rivalry cup during each season since the Reds' entry into Major League Soccer in 2008. Crew SC has earned the Trillium Cup five of the previous seven seasons, but Toronto FC captured it last season after winning all three meetings between the sides. Total points in the teams' matches decides the winner, with the first tiebreaker being away goals and the second tiebreaker being overall goal differential.